Wen Han Tang
Residential Real Estate Broker
Service All-In-Wen
---
Whether it's a personal or professional relationship, honesty and integrity are essential to building trust and mutual respect. That's why I always strive to be truthful and transparent in my dealings with others. This is the best way to build relationships based on trust and loyalty. It is something that I consider invaluable.
Contact me
Latest Properties
---

Loading
Testimonials
---
Wen is caring and gives the impression of buying the house for himself when he advises. If you need a broker who has your best interest at heart and who will accompany you and advise you wisely, you need not look any further.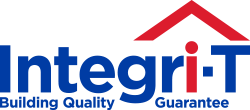 The key to solving latent (hidden) defects.
The Integri-T plan is a guarantee offered to buyers and sellers who want peace of mind in the event of latent defects. This unique coverage exclusive to RE/MAX provides financial protection to buyers and sellers in case of a claim.
Learn more